Black Pine Dalmatians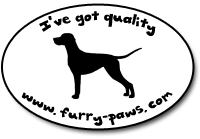 Hey there, everyone! Welcome and thanks for visiting. You can call me Summer.
I specialize in Dalmatians, focusing on breeding 24HH dogs in rare colors. If you're interested in being a breeding partner, just send me a message! I'm currently looking for Dalmatians with high quality genetics (0hh, 22+HH) in brindle (all colors), isabella, cream, and chocolate. I'm also looking for blue-eyed Dalmatians to start breeding a line of those.
I attach my prefix (BPD) to some of my bred Dalmatians (at this point, only the very high quality ones). There are also a few random dogs hanging around with the prefix from back before I was really serious about breeding Dalmatians.
This calculator is a useful breeding tool: http://fpcalculators.somee.com/
General Kennel Protocol:
At the moment, I'm breeding for color and 24HH dogs. I'm working on solidifying high quality lines in many different colors before I start breeding for stats; this means I often breed low-level dogs together. My ultimate goal is to breed rare colors of Dalmatians with good stats and to only breed higher level dogs together, but I'm currently just working on the genetics side of things.
I have studs that are up for breeding requests. The prices vary depending on the level and HH value of the dog.
You can find dogs for sale in my sales kennel; they will be priced according to HH and color rarity.
Below are my 24HH colors of Dalmatians and the names of the first male and female bred. I'm working on expanding into even more rare colors (focusing on brindle and pointed dogs).
24HH Black and White Dalmatian: BPD Lord of the Skies (M), BPD Dreaming in Silver (F)
24HH Silver Dalmatian: BPD Silver Boy (M), BPD Royal Rose (F)
24HH Fawn Dalmatian: BPD When Lilacs Last in the Dooryard Bloom'd (M), BPD In Starlight (F)
24HH Cream Dalmatian: BPD Peaceful Princess (F)
24HH Red Dalmatian: BPD A New Hope (M), BPD Song of Myself (F)
24HH Chocolate Dalmatian: BPD Music When Soft Voices Die (M)
24HH Isabella Dalmatian: BPD Golden Jewel (F)
24HH Blue Dalmatian: BPD On the Far Side of the Ocean (M), BPD Lady Grey (F)
24HH Brindle Cream: BPD The Great Gatsby (M)
24HH Brindle Black w/ Tan Points: BPD Lady's Lament (F)