from Hollow Oaks
Welcome to my kennel!
I'm new at this game, so tips are welcome!
I'm a 24-yo female player, located in the Netherlands. I work as a veterinary assistant in a practice, where I learned about the WC Cardigan. Ever since I've been crazy about the breed and promised myself to, one day, own one myself.
I have a 6-yo cat, named Bailey. I'm a movie- and serielover. Half of Netflix is already completed...
As I'm still quite new to this game, I'm not yet setting a goal for myself. From what I learned, I want to focus on breeding better quality litters so my dogs will perform better in shows and produce better litters.
My #1 priority will be the WC Cardigan. I do have side projects: the WC Pembroke and Basset Hound are some of them.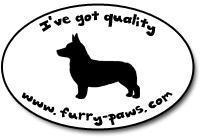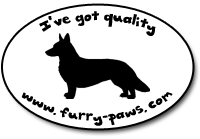 Some of my studs are open for breeding. When they reach lvl 25, I'll add a minimum level required for breeding. Prices for breeding are not high, but I do have conditions your female must meet, in order to breed with my stud:
- She must be in excellent health, every stat must be 100 (exept for energy);
- The request will be denied if she already bred 3 times or more;
- Level should be high enough to produce a good litter.
- The request will be denied if your female is still in her 'cooling-down' period from another litter
You may always message me for a request, my studs aren't usually locked.
Females are mostly bred from an age of 80 FP days. This way, I've had plenty of time to raise their stats and levels to create the best litters. And, I still have enought time to breed 3 litters.
From Hollow Oaks
My kennel name/ prefix is used for every dog I breed, disregard of what kind of breed it is. Pups I bought from other players won't carry this prefix.