Sunny Side Trailer Park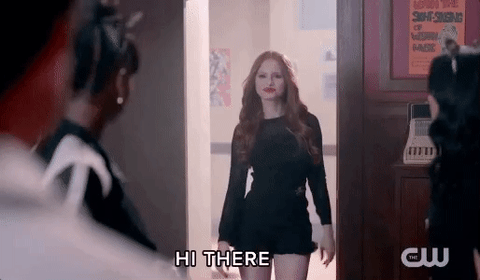 Welcome to my Kennel do not worry the image is from https://giphy.com/gifs/season-2-episode-5-riverdale-l2QDT4XdjBgplzsZO/links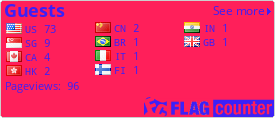 Mess with me I'll let Karma do its job mess with my friends and/or family I become Karma.
#BoycottFPInflation I love to help dogs my mission is to keep all dogs out of the humane Society on FP until I am old enough to do it in real life message me to learn how to make it your mission too
I like hanging out with my dog taking him for walks, I also like spending quality time with my family and friends specifically my friends at church and playing small games with my brothers My brother Isaiah who is six likes climbing in my bed and singing "Five little monkeys jumping on the bed" while I am trying to sleep on weekends he also just likes sitting on my lap and hugging me. I love my family though they can be annoying they can be the sweetest bunch of people in the world as well.

If you call a wolf you invite the pack
"All species capable of grasping this fact manage better in the struggle for existence than those which rely upon their own strength alone: the wolf, which hunts in a pack, has a greater chance of survival than the lion, which hunts alone." ~Christian Lous Lange
A dog is the only thing on earth that loves you more than you love yourself." – Josh Billings
"Animals have come to mean so much in our lives. We live in a fragmented and disconnected culture. Politics are ugly, religion is struggling, technology is stressful, and the economy is unfortunate. What's one thing that we have in our lives that we can depend on? A dog or a cat loving us unconditionally, every day, very faithfully." – Jon Katz
"No matter how you're feeling, a little dog gonna love you." – Waka Flocka Flame
"There's a saying. If you want someone to love you forever, buy a dog, feed it and keep it around." – [grrr] Dale
"When the dog looks at you, the dog is not thinking what kind of a person you are. The dog is not judging you." – Eckhart Tolle
"The great pleasure of a dog is that you may make a fool of yourself with him and not only will he not scold you, but he will make a fool of himself too." – Samuel Butler
"Actually, my dog I think is the only person who consistently loves me all the time." – H. G. Bissinger
"My main characters are the most sunny, happy, optimistic, loving creatures on the face of the Earth. I couldn't be happier that's where I start. I can put as many flawed people in the dog's world as I like, but the dog doesn't care. Dog doesn't judge, dog doesn't dislike. Dog loves. That's not so bad." – Bruce Cameron
"Such short little lives our pets have to spend with us, and they spend most of it waiting for us to come home each day." – John Grogan
"Dogs have given us their absolute all. We are the center of their universe. We are the focus of their love and faith and trust. They serve us in return for scraps. It is without a doubt the best deal man has ever made." – Roger A. Caras









Images are from https://www.therandomvibez.com/quotes-about-dogs/

As most of you know I am going through a tough time so... Please do not complain that I rescue or that I have to many dogs. I know I can not find time to take care of most of them if you want to help me let me know I also have adoptable right now as well. Thank you so much because I feel like I can say the same thing for both Grace and myself: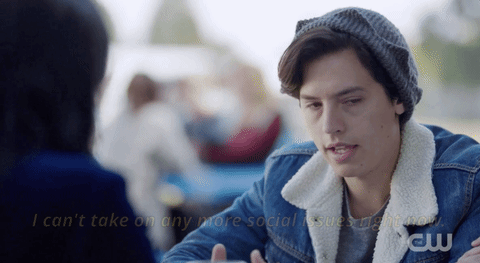 Totally relatable Image of Jughead from https://giphy.com/gifs/season-2-episode-riverdale-l378va70hvQ6GCsqk/links