Woodland Park Kennels
Welcome to our kennel! We are currently a small rescue kennel. Our dogs will not be free, they will be about $300, as this helps us pay for their upkeep. Any extra money offered for them would be greatly appreciated. Feel free to give us your unwanted dogs, we will try to find room for them! Just remember: These poor dogs don't want to be shifted from home to home, so please keep your dog when you purchase it! If you do not want your dog anymore, we will happily take it back. Thank you!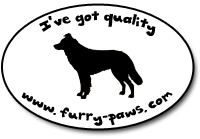 P.S. We're part of 'The Hidden Alcove', the greatest guild in the game! If you love reading and writing, come check out the Hidden Alcove! We have great competitions and weekly writing prompts, plus a friendly community who are always willing to give you some tips!
Game Time
Welcome Guest
Sponsored Links