Irish's Land
Irish's Land
Welcome to my kennel! Here, I have mostly huge dog breeds. I was a Merchant before, having different breeds of dog in my kennel. But I got tired of my profession and wanted a change, so I switched for Breeder. Now, I'm focusing on Irish breeds. Maybe later I'll breed other kind of dogs. I take great care of my dogs, they're my pride. Well, I thank you for visiting Irish's Land, and hope you'll find what you're looking for.
Available breeds:
Irish Wolfhounds (mainly)
Irish Setters
Newsletter
The kennel has one litter of Irish Setter up for sale! Come take a look at them.
Studs
Once my males are registered, they're available for breeding services. I set my own prices. If more than 1 player wishes to breed their females with the same dog, then I'll choose the first one who sends me a request. The female must be at least level 5.
The Kennel's clinic
To be added.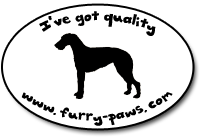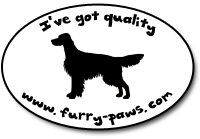 Game Time
Welcome Guest
Sponsored Links