9 days! Wow we beat Novembers time! Keep up the stellar work everyone! Super proud of you guys!
Welcome to the Retrievers Casso!
Hello everyone! I'm Mw3wolf but call me Mw3 for short. Thank you every who voted for me! It's truly an honor to be casso president again. I was casso president for November 2020 and everyone did an amazing job. So amazing that we met the goal in 12 days! Hopefully we can meet this months goal, maybe beat the time, who knows!! Good luck everyone!
Our goal this month is to reach 3,455 registrations for the Irish Water Spaniel!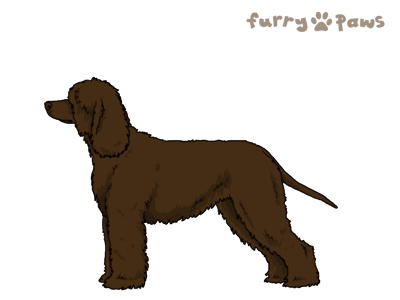 I will be rewarding 6 FPP to the person who registers the most during the month of November!
2nd place will recieve 4FPP and 3rd, 2FPP
1. Go to this topic -> HERE
2. Reply accordingly and you'll be entered!
The Top 3 Players for Registrations this Month:
Juminakata (#1482343) w/75 Reg.
Eria (#1437229) w/50 Reg.
.:Jupiter:. (#1580580) w/35 Reg.
Friendly reminder, please be respectful to others and abide to FP's TOS.