Back to Casso List
Hello, I'm Arctic Phoenix, you can call me Arctic, and I will be your President for the wonderful month of July! In real life, I have one cat, called Nia. I hope I make a good President, so we can have a super successful boost!
Boost the Greater Swiss Mountain Dog to 4,474 registrations! Currently we are at 4,491 registrations. 17 over our goal! Register those Swissies! GOAL MET!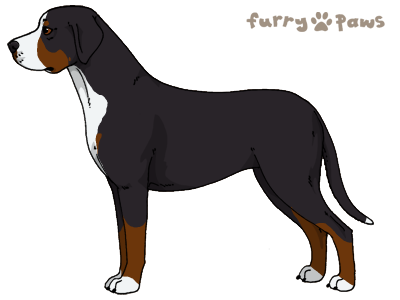 GSMDs descend from war dogs brought over the Alps by Julius Caesar's legions. The Swiss people utilized these mastiff-types when breeding their Alpine Mountain Dogs. Of these, GSMDs are the oldest and largest.
In remote mountain passes they toiled as all-around farm-and-pasture hands, specializing in hauling loads of meat and dairy to market in smartly outfitted dog carts. The Greater Swiss is closely related to the Bernese Mountain Dog and is a component breed of the Saint Bernard and Rottweiler.
Register as many GSMD as you can! Why, may you ask, would you do this? Well…
For each GSMD you register, you will get $2000. For each 10th GSMD you register, you will get $3000 and a full grooming set For each 20th GSMD you register, you will get $4000 and a training set of your choice
For example, if you register 50 dogs, you will get the prize for 20 dogs, 20 dogs, and 10 dogs. This tots up to $11,000, two training sets of your choice, and a full grooming set!
Raffle:
For every 10 dogs you register, you will get 1 Raffle Ticket. On the first day of August, I'll use a random name generator to pick one lucky winner to win 2 FPP!
Have a great day!
- Arctic